Our Trainer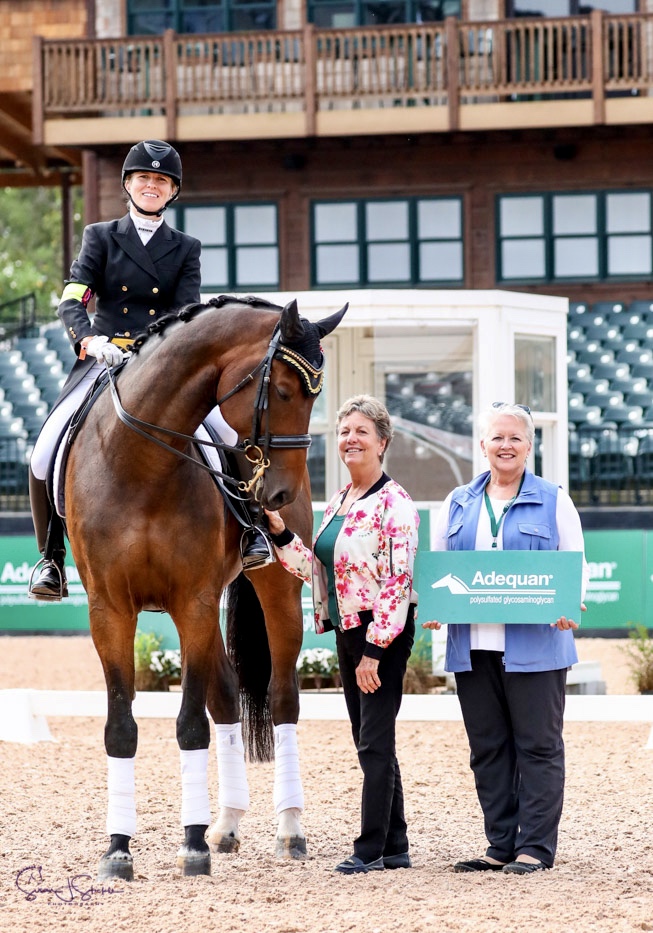 Michelle LaBarre is an internationally competitive dressage trainer that has owned and operated LaBarre Dressage Training Center since 2006. Voltra Farm has been her home base since 2016. Voltra Farm is a perfect facility for Michelle to work from. The 16 stall barn allows Michelle to keep track of all of the horses in her training progrm. And the fac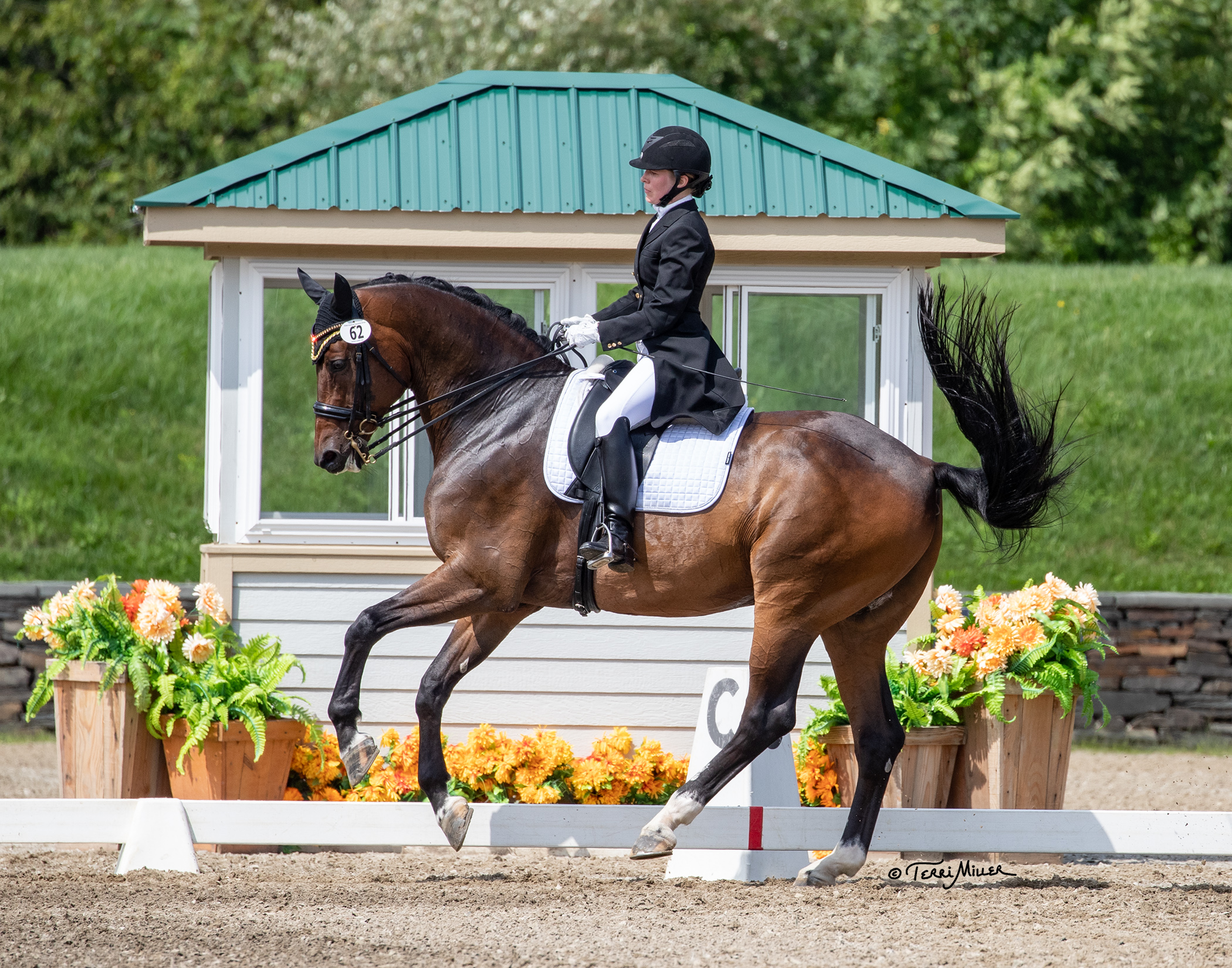 ility itself allows for both healthy and safe living for horses as well as the opportunity for Michele to train in all weather on excellent footing in a quiet and stress free environment.
Working with Michelle LaBarre, students can expect to get the benefit of Michelle's own devoted study of dressage. Of special note, and particular influence, are Michelle's seven months as a working student for Herr Egon von Neindorff. At the Reitinstitut von Neindorff in Karlsruhe, Germany daily lessons on the longe and lessons on his Lippizan horses taught Michelle a tremendous amount about the classical seat and helped develop her understanding of the biomechanics behind correct riding posture. This is possibly the chief hallmark of Michelle's teaching and training. She is well known for her advanced longe lessons and always has a wait list for this rare and most valuable asset to any serious dressage rider's success.
Upon returning from Germany, Michelle met her 15 years mentor, Carel Eijkenaar. Mr. Eijkenaar, himself a devoted student of Georg Theodorescu, formed Michelle's thinking as a trainer. He taught her to understand the training scale and to use it with creativity and flexibility. Michelle brought every type of horse - in conformation, in character, and in breed, into her lessons in order to develop the breadth and depth of knowledge that she uses to approach the horses that come into her program. This is true whether she is starting a young horse or fine tuning your Grand Prix horse. Currently, Michelle works with FEI Four Star judge Agnes Majewska and also seeks guidance from Arthur Kottas.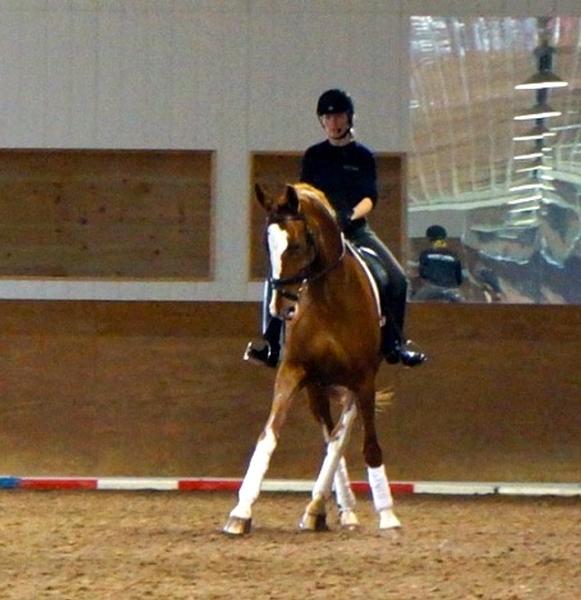 Sending your horse in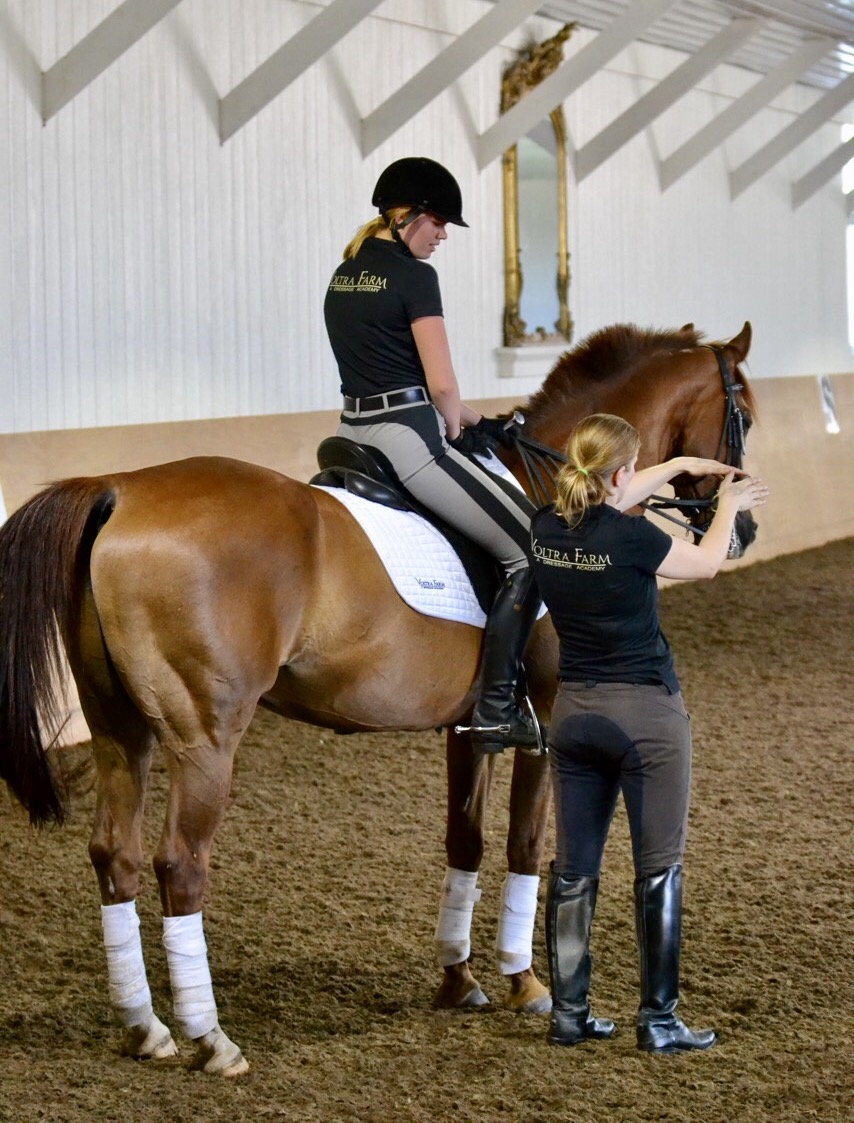 to training with Michelle will mean your horse gets fantastic care and attention. Michelle is honest with you. She does the training herself and works towards your expressed goals for you and your horse. Because of this, each program is tailor made. Michelle is willing to consider all levels of rider and horse. Please contact Michelle directly to design a program to reach your goals.
As a coach, Michelle works best with students committed to their development as riders. She is happy to work with competitive and non competitive riders on any type of horse and in any discipline. Regardless of your goals. Michelle will treat you with respect. She will work tirelessly to help you understand your body, your horse's body and perspective, and help you break through the psychological limitations that haunt all of us in our pursuit of excellence in this sport. Michelle offers lessons in various forms.
• In house lessons • Trailer in lessons • Lessons on the Longe • Online lessons • Off site clinics • Show coaching •
For more information about Michelle and her program, you can visit her website at www.LaBarreDressage.com. To inquire about fitting into her lesson program, please contact Michelle directly at either Michelle@voltrafarm.com or via the Voltra Farm Contact Us page.
Testimonials
Wendy S. Sisson, Esq., Student
I event, and had always considered dressage to be the phase I had to get through to be able to jump and go cross-country. I started taking lessons with Michelle because I got to a point when I realized that I was not going to be able to keep moving up the eventing levels on a love of jumping and cross-country alone. I can honestly say that starting those lessons was the single best decision I have made as a rider. Michelle is a really gifted instructor. Her understanding of human and equine biomechanics enables her to explain not only what a rider should be doing, but also why they should be doing it. I was able this winter to take my horse to her barn for a long weekend of lessons, and truly learned more in those three days than I had in years of flat lessons. Her appreciation for horses as partners and athletes is reflected in the care and attention given to the horses in her barn as well as in her teaching style. Her enthusiasm and positive approach make dressage accessible to people who (like me) do not come from a dressage background. My dressage scores have improved considerably under her teaching, as have the relationship and trust between me and my horse, and I can honestly say that I now appreciate and enjoy dressage as much as the other phases of eventing. Thank you Michelle!