OUR COMMITMENT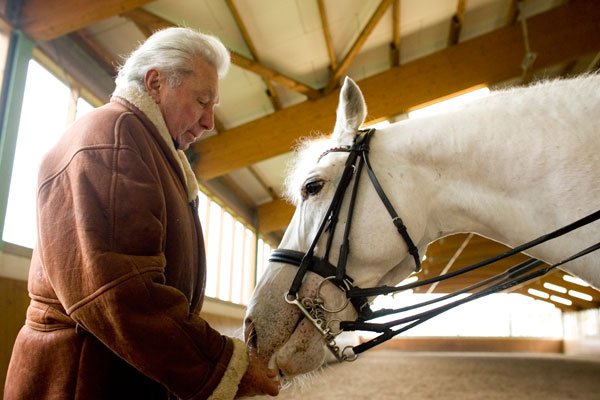 "Now in dressage the problem is that most of the riders think they don't have time, and they think they should be quicker. If you don't have time, don't ride. You need talent, but you also need patience, you must see the horse like a best friend, not like a machine." ~George Theodorescu~
In the modern age, where horses are being pushed up the levels very rapidly, we run the risk of treating horses like machines and losing the harmony gained from allowing horses and riders the time they need to build confidence in themselves. Carin Mei created Voltra Farm to be a response to these issues.
Voltra Farm needed to be a quality training yard, with attention to the most important details. It needed to be a friendly and welcoming environment for equine and human students alike to feel happy and invited to learn. And it needed to have a classical system that has stood the test of time.
Our commitment to keeping the balance between challenging horses and riders to develop into athletes but also allowing them the time they need to grow into their potential is what we offer to every athlete we encounter.
To pass on the tradition, trainers need a quality center for learning. And to be a center for learning, facilities need knowledgeable and skilled trainers.
Voltra Farm has committed to being such a Dressage Academy.