Our Trainer
Michelle Labarre
Michelle LaBarre was formally introduced to dressage as a student at Houghton College. Though she rode her entire life, her riding experience was based in jumping and competitive trail and some western riding. At the end of her junior year, Michelle became certified as a Master Instructor for both the English and Western disciplines and was also recommended to become a Clinic Instructor for the Certified Horsemanship Association. Two years later she achieved the same level of certification for instructors of Riders with Disabilities. Michelle traveled around the country to participate in certifying riders through the CHA and also gave lectures at several CHA International Conferences.
After graduating from college Michelle went to Karlsruhe Germany to train with Herr Egon von Neindorff. Under the tutelage of this great master and his students, Michelle spent seven months on the longe line and in group lessons on his Lippizan horses. She returned to Houghton College to teach in the Equestrian Program and to train horses. This is when she met current trainer and mentor, Carel Eijkenaar.
Michelle moved to Nova Scotia, Canada to work at the Atlantic Dressage Development Center. She was hired to develop a lesson program and improve the quality of riding but was quickly asked to become head trainer. The opportunity to open her own facility in order to continue working closely with her trainer moved her back to upstate NY where she opened LaBarre Dressage Training Center. After a few years in NY, Michelle relocated her training yard to northeastern PA to her own private facility which grew into a very active training center. She is a sought after clinician who travels all over the northeast to reach her students.
As a trainer, Michelle has corrected and advanced the training of many school masters, has started a variety of young horses and has helped develop many horses into better athletes for their owners. She is very proud to have earned her silver medal on her self-trained pony, Miakoda, who was born in the wild and is currently working on all of the Grand Prix movements. Though competitive riding is not her primary focus, Michelle enjoys what it teaches her and her horses.
Many of Michelle's students are highly competitive and have been represented in international competitions in both Morgan and Arab Associations. She has many highly competitive and successful Eventing riders, through the advanced levels, who have sought out Michelle to help them improve their dressage. Michelle also has many successful dressage students, including several of her working students, who have earned their bronze and silver medals with her coaching and training. Michelle is just as proud of her non-competitive students, who have developed artistry and feel in the saddle and inspire her daily.
Michelle LaBarre has relocated her training to Voltra Farm and looks forward to continuing her education under her trainer, Carel Eijkenaar and to continue to inspire her students to greatness.
Lessons for Beginners through advanced start at $80.00
Lessons for owners whose horses are in full training $70.00
Please contact Michelle directly for training fees and programs: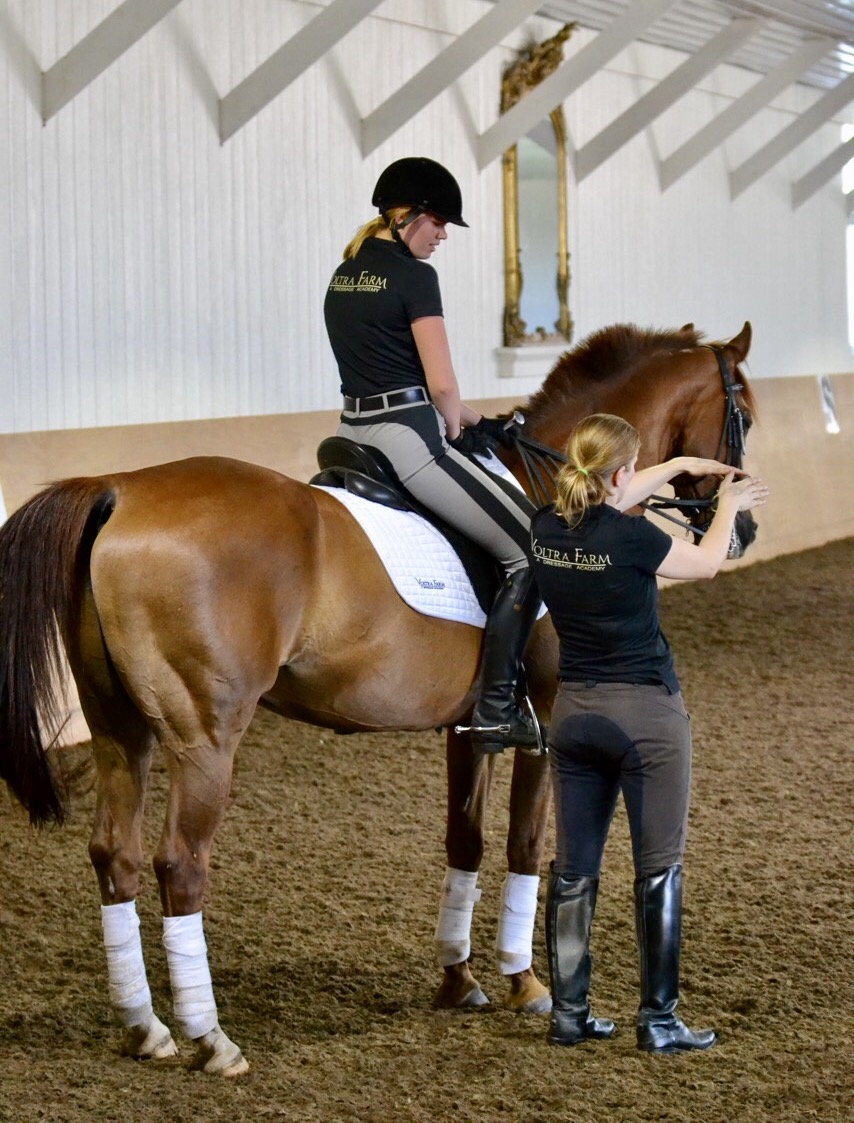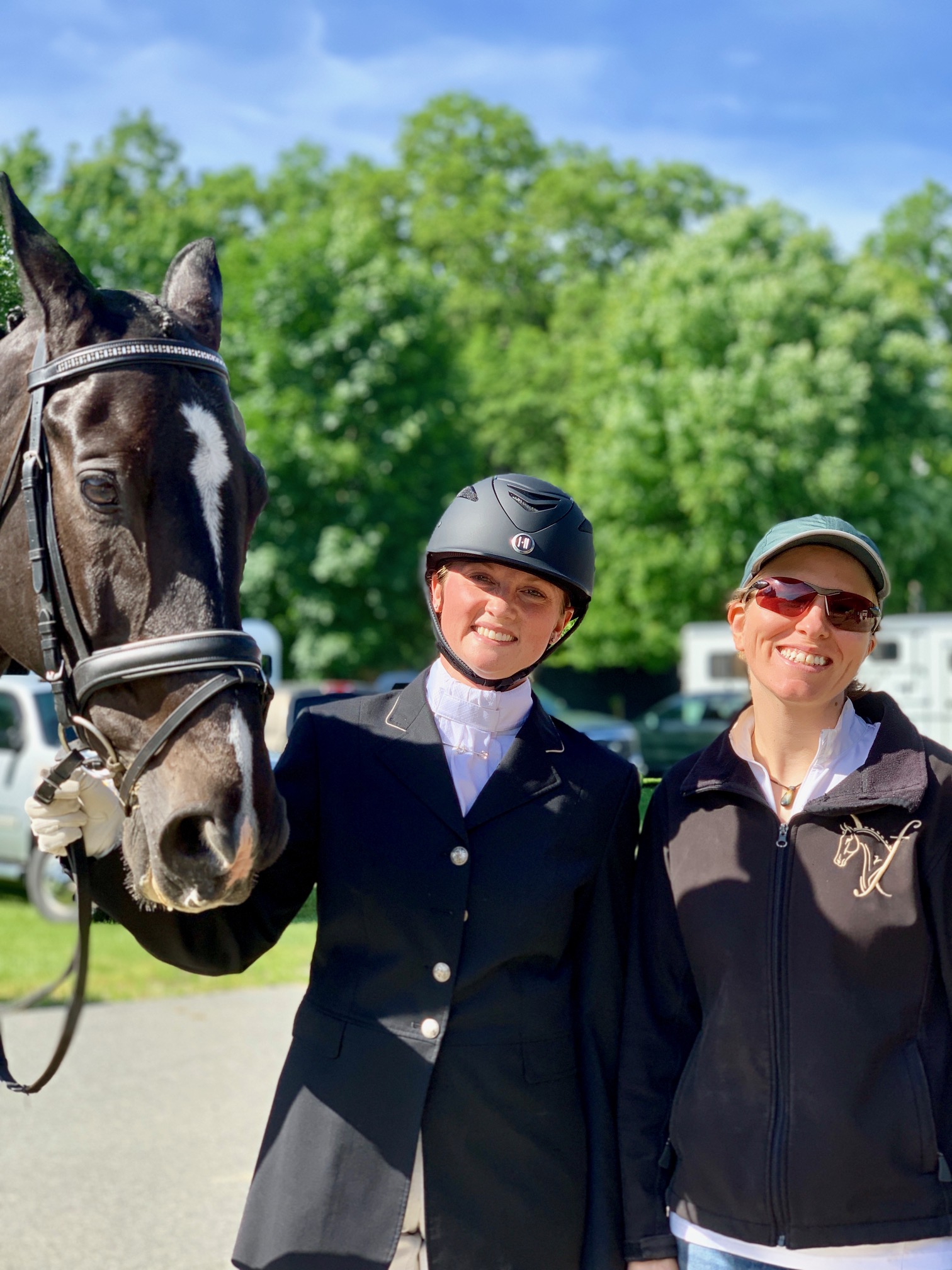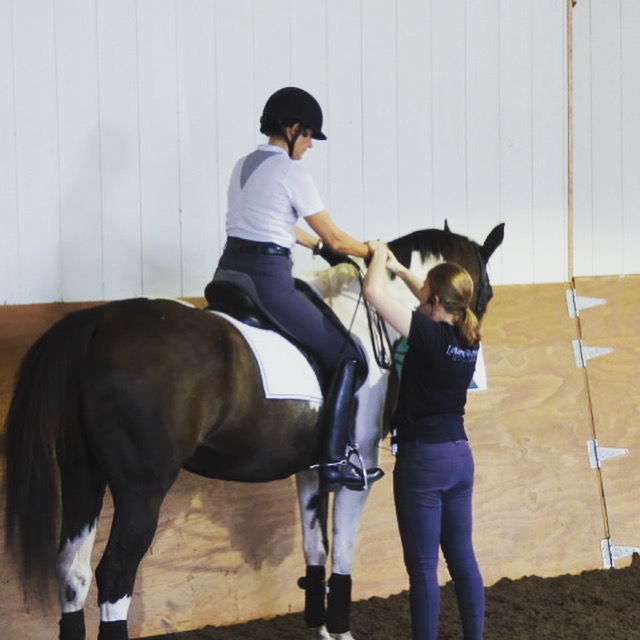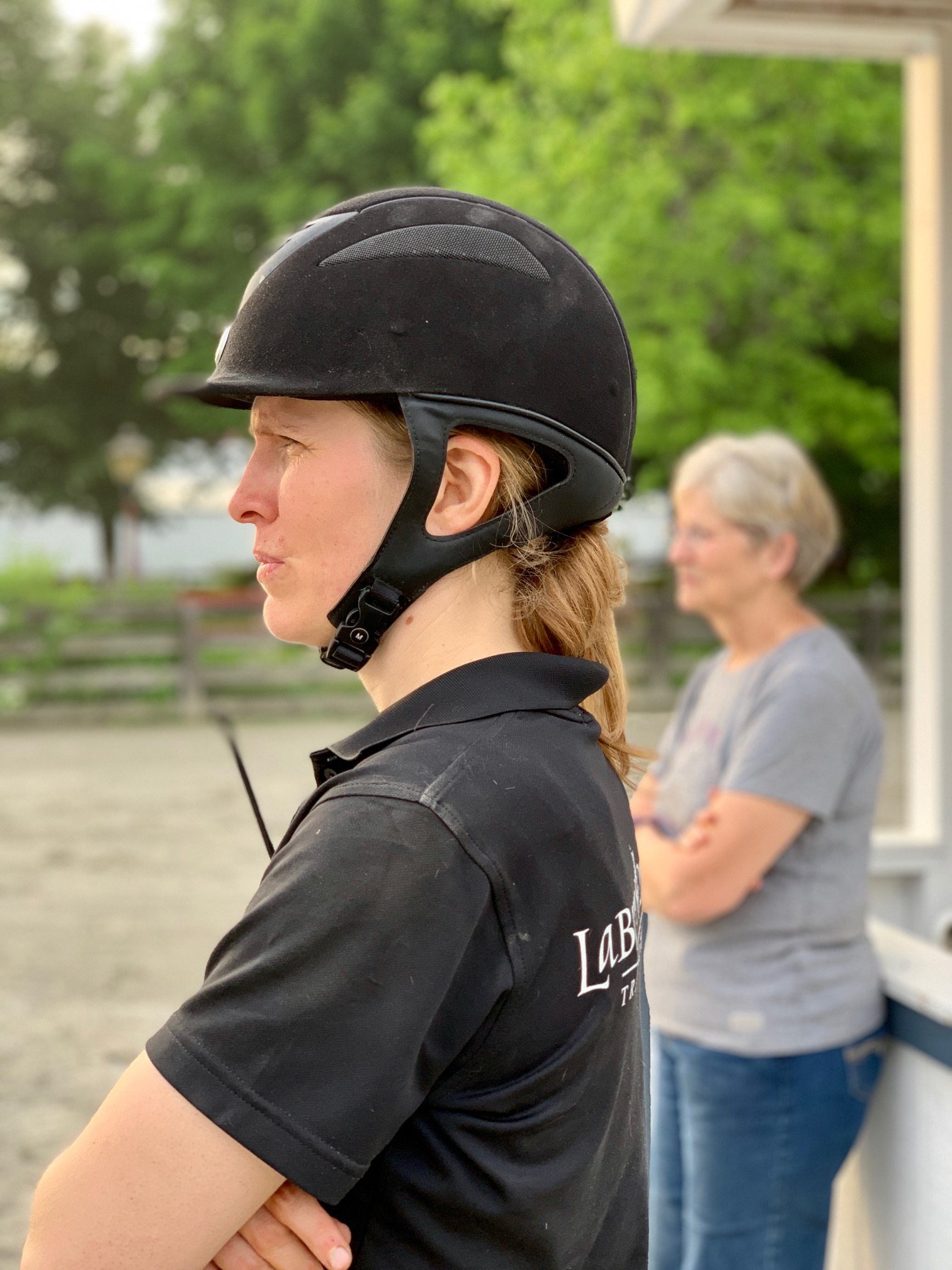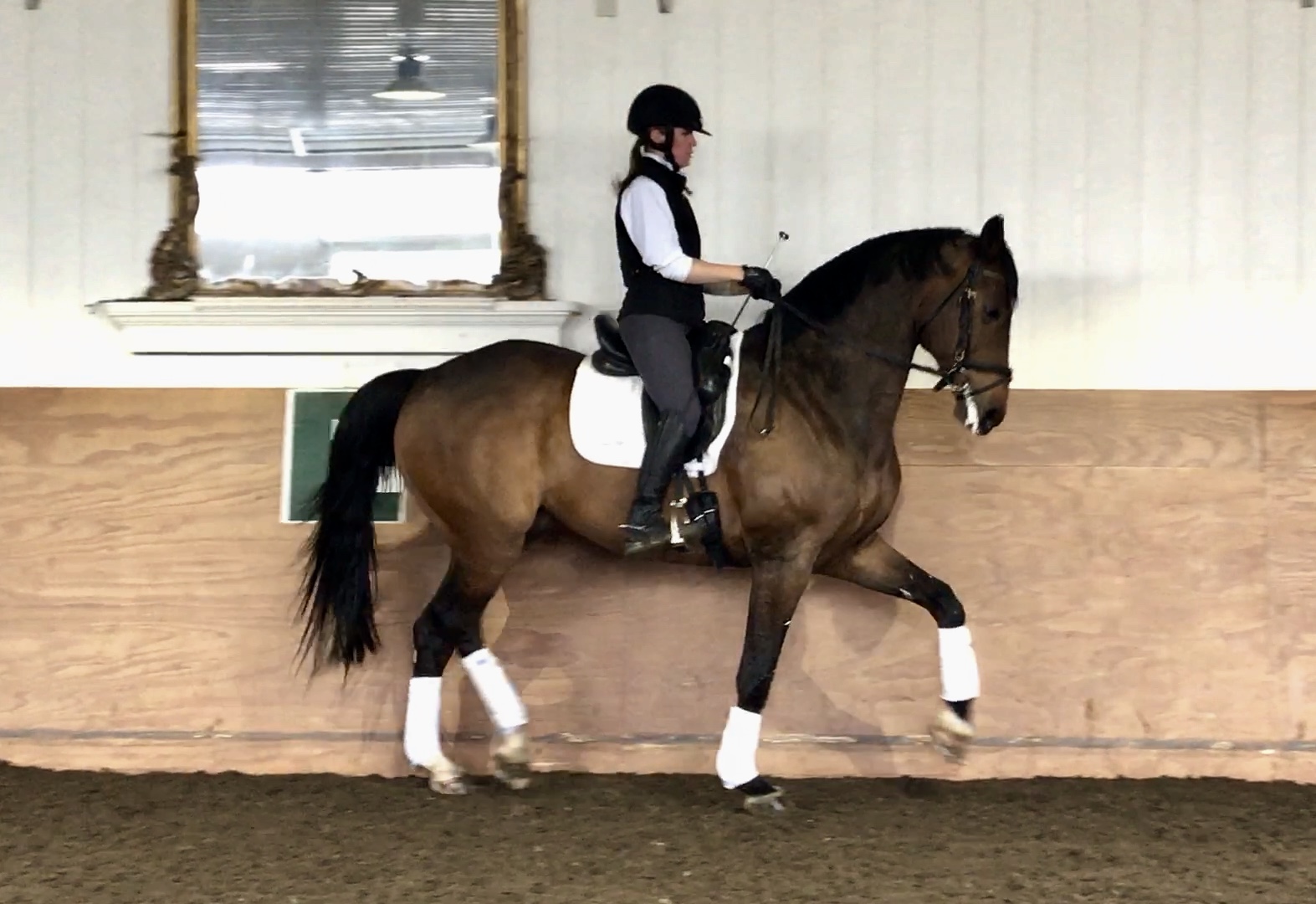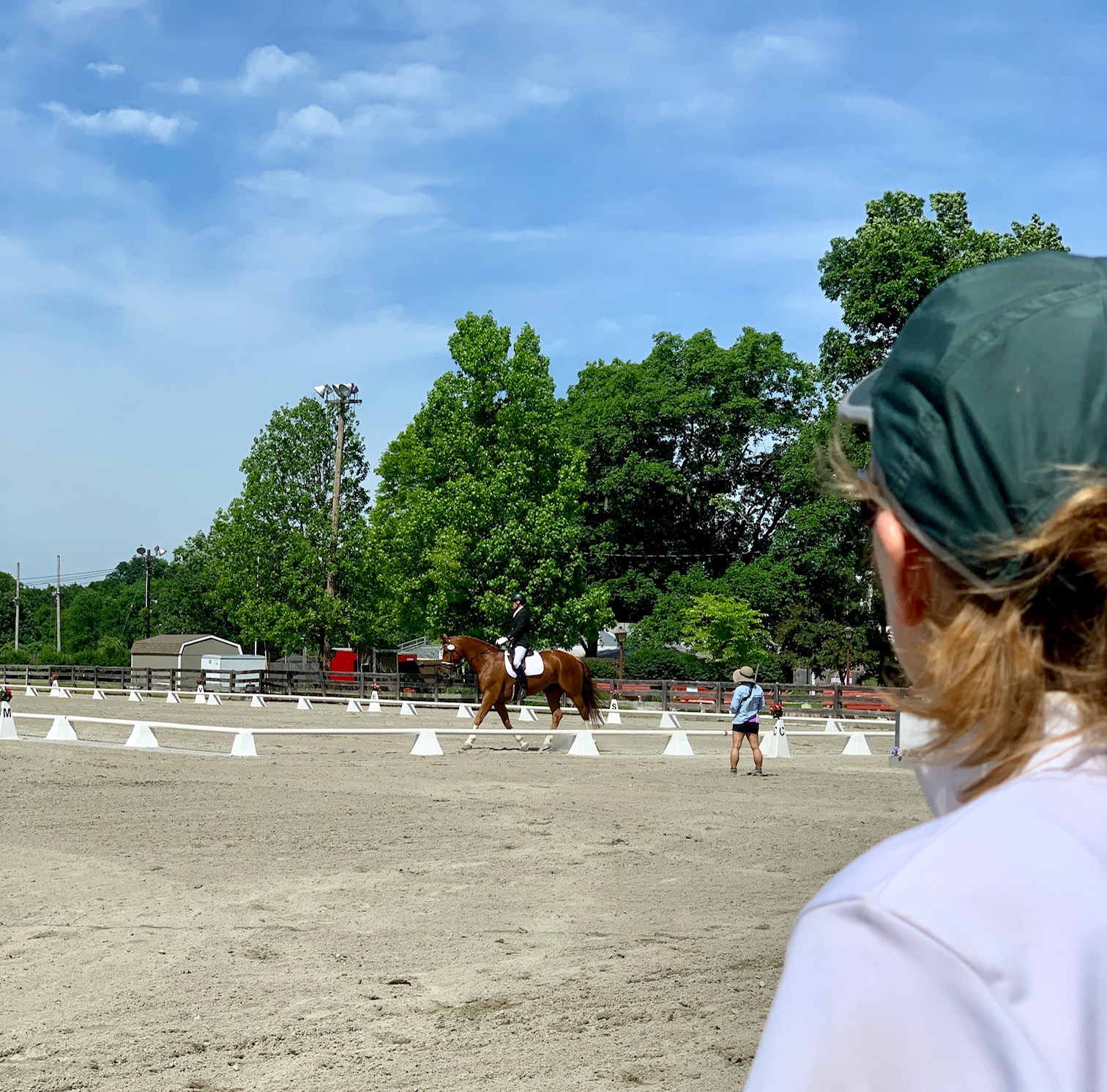 Testimonials
Ellen Henrie, Student
I just got back from the weekend symposium, Correct Dressage Training – No Short Cuts!, hosted by Whisper Wind Equestrian, featuring Michelle's trainer, Carel Eijkenaar. The demo riders and horses were students of Carel (he is a "trainer's trainer" and works mostly with professional riders). The horses were all shapes and sizes, from giant Grand Prix to a diminutive (and very shiny) Connemara stallion. A number of the horses had come from challenging backgrounds. It was great to see how correct, consistent, kind, imaginative training – and lots (as in years) of time and patience – can transform a horse from a hot mess to doing 2-tempis! And interesting to see the philosophy of Carel's teaching demonstrated by such a wide range of horses and riders – and how it comes to us through our work with Michelle. All the horses looked happy in their work.
Michelle was there with two horses – Ike and Pet – and rode twice each day. Her rides were wonderful to watch. 22-yo Ike wowed everyone with his very elevated and straight changes. Pet survived snow coming off the roof and showed us her giant trot. Both showed us supple and rhythmic lateral work and collection. At the end of Michelle's second ride, during the Q&A, one auditor asked: "Michelle's horses were both so light and elevated in front. How does she do that?" To me, the comment was almost more telling than the answer – and a high compliment. The quality of her riding really stood out – strength and lightness, quietness (yes, she actually rode without talking or singing! – but I meant the other kind of quietness), consistency, balance – the things we all strive for.
My horse Rohwin and I have learned so much working with Michelle over the last several years – it's an adventure that I look forward to continuing! Hope you all feel the same way.